SciCast is comprised of more than 7,000 science and technology experts and enthusiasts from universities, the private sector and professional organizations such as AAAS, IEEE, and ACS.  The SciCast team thought it would be fun to find out more about what motivates SciCasters to predict the next big thing. 
Meet SciCaster Ted Sanders, 26, who resides in Stanford, CA and is pursuing his PhD in Applied Physics at Stanford University.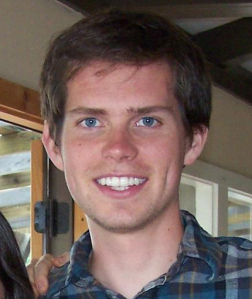 Q: How did you get involved as a SciCast participant?
I learned about SciCast when it evolved out of the DAGGRE project, which I had joined from reading Robin Hanson's blog. However, I was not active on SciCast until recently, when SciCast announced gift card prizes and the College Bowl competition. My participation also stems from a desire to support the legalization of prediction markets in the United States.
Q: What do you find most interesting about SciCast?