SciCast is comprised of more than 7,000 science and technology experts and enthusiasts from universities, the private sector and professional organizations such as AAAS, IEEE, and ACS.  The SciCast team thought it would be fun to find out more about what motivates SciCasters to predict the next big thing. 
Meet SciCaster Ted Sanders, 26, who resides in Stanford, CA and is pursuing his PhD in Applied Physics at Stanford University.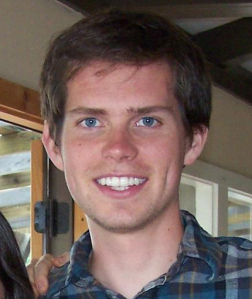 Q: How did you get involved as a SciCast participant?
I learned about SciCast when it evolved out of the DAGGRE project, which I had joined from reading Robin Hanson's blog. However, I was not active on SciCast until recently, when SciCast announced gift card prizes and the College Bowl competition. My participation also stems from a desire to support the legalization of prediction markets in the United States.
Q: What do you find most interesting about SciCast?
SciCast is interesting because it forces you to confront your own irrationality. In normal life you can be wrong about an issue and never know. But on SciCast when you're wrong, you find out. Each time one of my big bets sours, I have to question myself anew. Was I stubborn? Was I overconfident? Did I discount relevant information? Being aware of my wrongness humbles my thinking and helps keep me open-minded across all aspects of life. On SciCast, it's also fun to comment and read what other smart people have to say. Though not really in the spirit of adversarial profit-seeking, I enjoy when SciCast participants share their mental models of the future. The social aspect is a big part of what makes SciCast fun.
Q: What was the most interesting question?
For me, it's the question where I earned my fortune. I bet my SciCast life savings that, at the World Cup's ceremonial first kick, an experimental neurorobotic exoskeleton wouldn't boot the ball any further than a couple of meters. Great debate fueled hundreds of forecasts and comments, but when the dust finally settled, I was proven right and catapulted from around 5000th place to 1st place. A rags to riches story for the ages. However, that success came at a steep personal price. In my frenzied pursuit of fame and fortune, I had compromised my ethics, lying about my intentions in order to goad other players into betting against me. Even now, I feel remorse. Perhaps this is the true lesson of prediction markets: Incentives matter.
Q: What question did you find most challenging and what strategy did you use?
Many questions are challenging in different ways, but my approach to them is the same: if you don't know, don't bet! Sometimes, the only winning move is not to play.
Q: When you're not on SciCast, what do you do with your time?
In my spare time, I like to simulate old age by playing bridge and accumulating knee injuries.

I also enjoy soccer, basketball, cooking, reading, and board games.
Q: Anything you'd like to add?
Numbers are the only thing I know how.