SciCast has been featured in a Wall Street Journal article about crowdsourced forecasting in the U.S. intelligence community. We're excited to share that SciCast now has nearly 10,000 participants, a 50% increase in the last two months - an important achievement for a crowdsourced prediction site.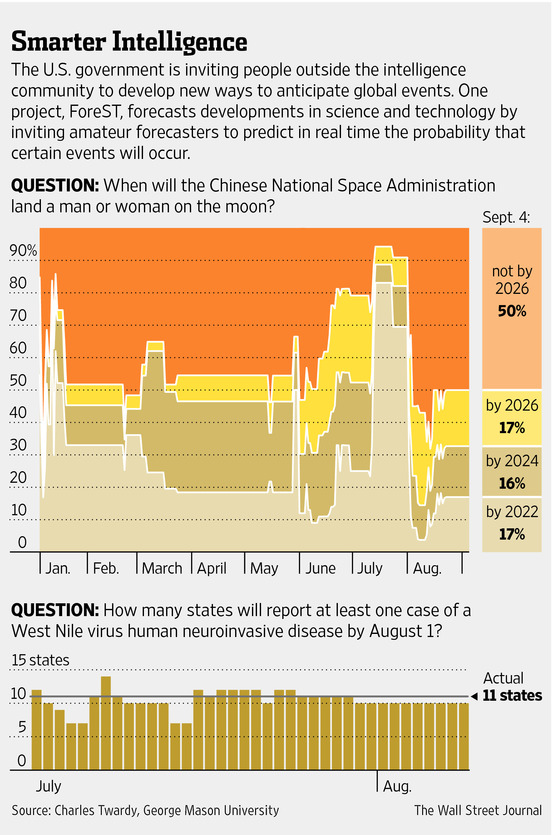 ForeST, led by George Mason University's SciCast team, broke off from ACE in 2013 to focus specifically on developments in science and technology, and uses similar techniques. Tracking developments in these fields may help identify advances in weapons systems or emerging technologies in bioterrorism or cyberthreats.

"SciCast lets us measure the quality of our predictions and improve them," said Charles Twardy, who leads the project.

Among SciCast's predictions this year was that between 10 and 12 states would report cases of West Nile virus by Aug. 1. Eleven did. And an open question seeks to predict when China will complete its first moonwalk.
Read the full article, here: "U.S. Intelligence Community Explores More Rigorous Ways to Forecast Events."
Please pass along this post to friends and colleagues using a share button below.