New Release
We appreciate the feedback and suggestions from our forecasters and use them to improve upon our platform. Last week (9/9/14) we released a new version of SciCast Predict with many noticeable changes:
1) Threaded comments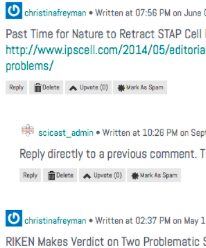 2) Comment notifications (opt-in)
Login and then opt in via your Dashboard to adjust the alerts you receive and their frequency. Digest and market alert are not available yet, but you may request them now.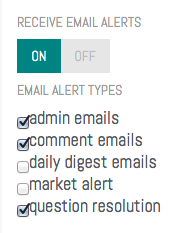 3) Feedback on your (expected) gain or loss for a whole question
Find this in your Dashboard under "My Activity."
4) Faster question list / search
5) Provisional settlement: there is now a 48-hour comment period between announced resolution and actual resolution, during which time the proposed settlement can be changed (restarting the comment clock).
User Group
There's a SciCast user group especially for those interested in using the new API. The direct thread about the updates can be found here.
Data Mart
Users interested in accessing the Data Mart or API may request access and join the Datamart User Group.