Congratulations to the winners of the Accuracy Contest!
The top 15 most accurate forecasters will receive $2250 each to spend at Amazon.com. Winners, watch your email for your award! If you have not registered your email address with us, please update your profile.
Top Forecasters Are…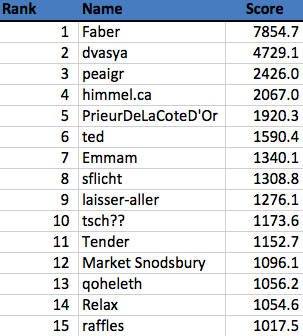 The other 135 of the top 150 participants will win $225 to spend at Amazon.com. See all scores here. Thanks for participating!
Check out the latest contest. Good luck!