SciCasters represent a variety of communities – academics, professionals, enthusiasts, even students. Find out how one professor built SciCast into her curriculum – and led students by example.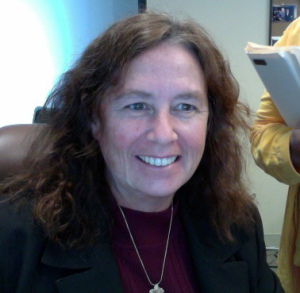 Meet SciCaster Julie J.C.H. Ryan, Associate Professor, Engineering Management and Systems Engineering, George Washington University.
Q: Why SciCast in the classroom?
I was intrigued by the potential and explored several alternatives with the George Mason folks.  I decided to use SciCast as a practical learning exercise for a tech forecasting course that I was teaching in the spring.  I provide opportunities for students to learn through guided experiences.  I integrate a lot of exercises in my classes so that students are engaged in active learning through incremental explorations of the material.
Q: How'd you do it?
I integrated SciCast as part of the course material and incentivized the students by assigning grades based on activity and achievement. I knew their usernames so I could monitor what they were doing.
Q: Best thing about it? 
It is a wonderful way to explore different thoughts about how technology is developing. The students really got into the game aspect of it, and learned a whole bunch more about technology progress than they might have otherwise.
Q: Most interesting question you forecasted? 
Gosh, I don't think I can pick one.  They are all interesting in their own fashion, although I can say that the forecasting of agricultural stuff was probably my least favorite.
Q: Other uses for SciCast?
I could see this type of game could be an intriguing hobby for a subsegment of the population, maybe even for investment clubs.
Q: Why the love of science?
Science is seriously cool.  Exploring the way things work, analyzing the processes, and designing ways to improve life is inherently interesting.  Students get really intrigued when you give them challenges and it's really rewarding to see them achieve.  Then to have them come back and excitedly tell you how they are using what you taught them is just the icing on the cake.