You may have noticed some upgrades to the SciCast interface that should make your experience even better! For instance, during Incentive Weeks (when you can win prizes) we've added new Leaderboard views. You can now toggle to see the leaders for each prize day.
Following is a graph of users' chances of winning gift cards on Thursday last week. It is based on the expected points for forecasts on a single day. Expected points calculated over more days are the basis of the Thursday and Friday leaderboards.
Additional Updates
Newly registered forecasters are immediately given a leadoff question to get started.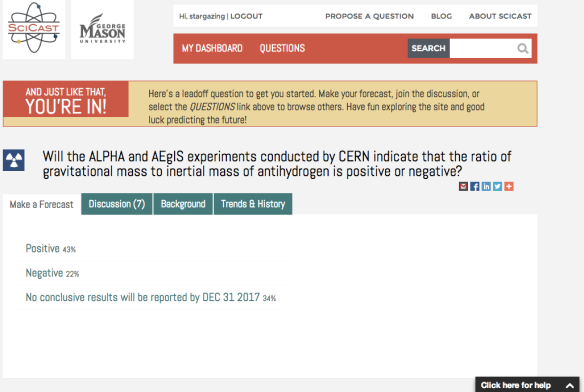 And, all forecasters are offered recommended questions based on previous forecasts. Enjoy, and let us know what you think!